Welcome to China!
Here is a journey to combine innovation technology and the ancient culture of China, aim to build creative thinking in your future. We packaged industry visit of the most popular and successful high tech and e-commerce companies, non duplicated attractions and school life as entrepreneur in Beijing and Tianjin, China.
This project is highly support by the following Institutions and enterprises.
 Global Development Alliance for Asia&Africa
 Beijing University of Posts and Telecommunications
 North China Electric Power University
 Tianjin Integrate Software Alliance
 Tianjin Institute of Software Engineering
 Tianjin International Chinese College
 Baidu China Ltd.
 Alibaba, Inc.
 Asiainfo
 Sina.com
 Ofobicycle
 SEW: Süddeutschen Elekromotoren-Werke
 JD.com, Inc.

Itinerary for industry visit, sightseeing and school life
Day 1 Welcome to Beijing, China. Check in to Hotel and free & easy.
Day 2
Great Wall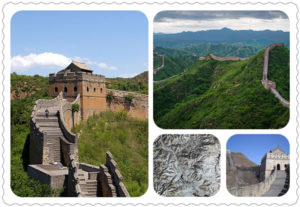 The Great Wall of Chinais a series of fortifications made of stone, brick, tamped earth, wood, and other materials, generally built along an east-to-west line across the historical northern borders of China to protect the Chinese states and empires against the raids and invasions of the various nomadic groups of the Eurasian Steppe with an eye to expansion. Several walls were being built as early as the 7th century.
One of the earliest known references to the myth that the Great Wall can be seen from the moon appears in a letter written in 1754 by the English antiquary William Stukeley.
Day 3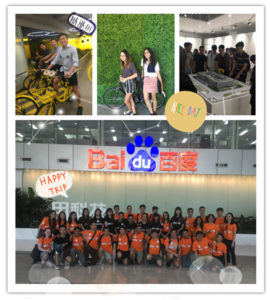 Industry visit of the successful e-commerce companies – ofo and Baidu.
Provide English explanation.
ofo is a Beijing-based bicycle sharing company founded in 2014. It operates over 10 million yellow bicycles in 250 cities and 20 countries, as of 2017. The dockless ofo system uses its smartphone app to unlock and locate nearby bicycles, charging an hourly rate for use. As of 2017, the company is valued at $3 billion and has over 62.7 million monthly active users.
Baidu, Inc. (Chinese: 百度), incorporated on 18 January 2000, is a Chinese multinational technology company specializing in Internet-related services and products, and artificial intelligence,headquartered at the Baidu Campus in Beijing's Haidian District. It is one of the largest AI and internet companies in the world. The holding company of the group was incorporated in the Cayman Islands. Baidu was established in 2000 by Robin Li and Eric Xu. Baidu is currently ranked 4th overall in the Alexa Internet rankings.
Baidu has the 2nd largest search engine in the world, and held a 76.05% market share in China's search engine market. In December 2007, Baidu became the first Chinese company to be included in the NASDAQ-100 index. As of May 2018, Baidu's market cap rose to US$99 billion.
Day 4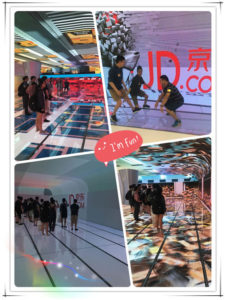 Industry visit of the successful e-commerce companies – Sina and JD.
Provide English explanation.
Sina (Chinese: 新浪) is a Chinese technology company. Sina operates four major business lines: Sina Weibo, Sina Mobile, Sina Online, and Sinanet. Sina has over 100 million registered users worldwide. Sina was recognized by Southern Weekend as the "China's Media of the Year" in 2003.
Sina owns Sina Weibo, a Twitter-like microblogsocial network, which has 56.5 percent of the Chinese microblogging market based on active users. The social networking service has more than 500 million usersand millions of posts per day. The top 100 users now have over 180 million unique followers combined.
JD.com, Inc. (Chinese: 京东), also known as Jingdong and formerly called 360buy, is a Chinese e-commerce company headquartered in Beijing. It is one of the two largest B2C online retailers in China by transaction volume and revenue, a member of the Fortune Global 500 and a major competitor to Alibaba-run Tmall.As of the first quarter of 2018, the platform has 301.8 million active users.
JD.com is the world's leading company in high tech and AI delivery through drones, autonomous technology and robots, and possesses the largest drone delivery system, infrastructure and capability in the world. It has recently started testing robotic delivery services and building drone delivery airports, as well as operating driverless delivery by unveiling its first autonomous truck.
Day 5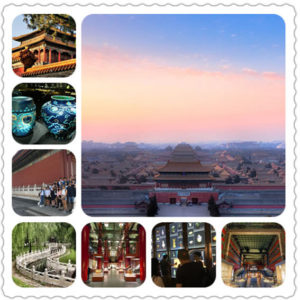 Forbidden City
A Chinese palace is an imperial complex where the royal court and the civil government resided. Its structures are considerable and elaborate.
The Forbidden City is a palace complex in central Beijing, China. The former Chinese imperial palace from the Ming dynastyto the end of the Qing dynasty—the years 1420 to 1912, it now houses the Palace Museum. The Forbidden City served as the home of emperors and their households as well as the ceremonial and political center of Chinese government for almost 500 years.
Industry visit – AsiaInfo
AsiaInfo is a Chinese high technology company listed in NASDAQ. They have more than 8 branches companies in China, and HQ in Beijing.
Day 6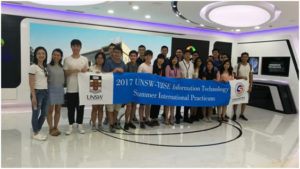 Visit Colleges/Universities for knowledge sharing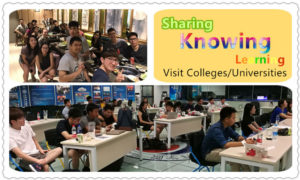 Day 7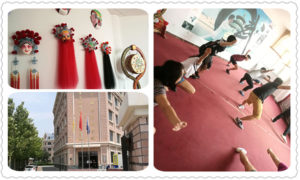 Tianjin International Chinese School
Study Chinese Culture and participate programs like Gongfu, Chinese Tea, or brush calligraphy.
Day 8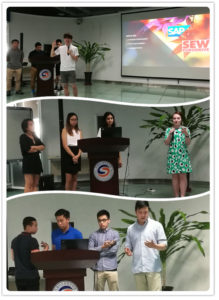 Presentation – Assignment of this visit in China
Day 9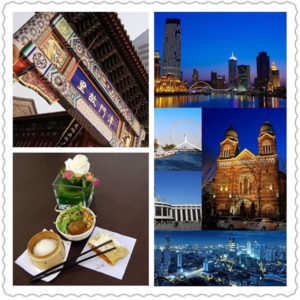 Tianjin – City Tour
Visit 5 attractions in the City.
Tianjin is the fourth largest city in China, after Shanghai, Beijing, and Guangzhou. In terms of administrative area population, Tianjin ranks fifth in Mainland China.The walled city of Tianjin was built in 1404. As a treaty port since 1860, Tianjin has been a major seaport and gateway to Beijing.
There have numerous European-style buildings and mansions were constructed in concessions, many of which are well-preserved today.
Nowadays Tianjin is a dual-core city, with its main urban area (including the old city) located along the Hai River, which connects to the Yellow and Yangtze Rives via the Grand Canal; and Binhai, a New Area urban core located east of the old city, on the coast of the Bohai Gulf. As of the end of 2010, around 285 Fortune 500 companies have set up base in Binhai.
Day 10
From Tianjin to Beijing Airport and return back.